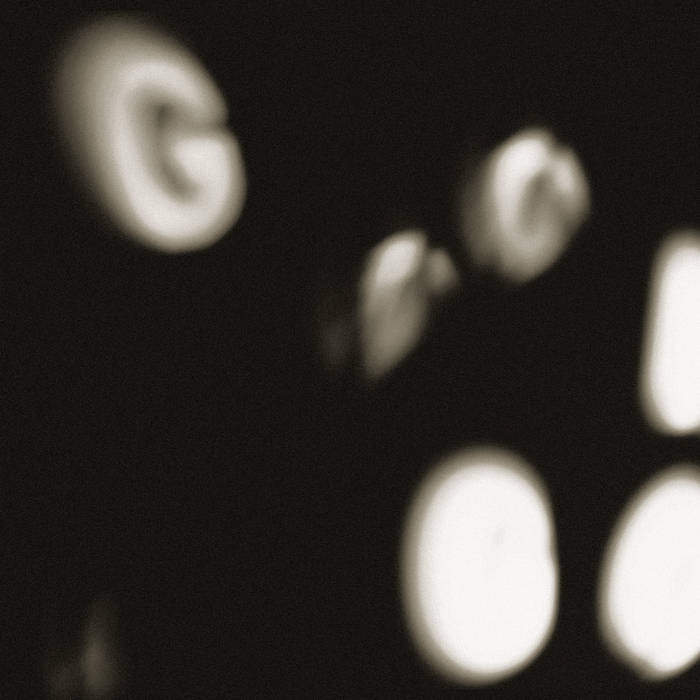 Summer 2020, and No Age are back out on the street! Effortlessly raw and extravagantly indulgent in one practiced swoop, they set their live/bedroom internal clock and get out early into a glorious windtunnel of naked beats and sunbaked guitars, forming a wave from which they hang eleven tunes. A perfectly balanced set, ranging from their classic punk and indie to ever-evolving soundscapes, in their maybe their most direct statement yet.

Blurb from No Age Bandcamp.
This is an album that I have very much been looking forward to. The distinctive sound of No Age's two-man wall of sound never fails to rouse me from the doldrums. Goons Be Gone is their second album to be release on the seminal Indie label, Drag City (home of, among others, David Berman's Silver Jews & Purple Mountains). After the high quality of the previous album, Snares Like A Haircut, expectations are high.
Opening track, Sandalwood, ploughs a deep furrow of lo-fi noise rock with the kind of Pop sensibilities that made them a cult success in the first place. The choruses & vocals seem to lift the song up into some quasi-heroic Indie mythology. I think I described them, in another post, as being like the Ramones from a parallel universe where the Ramones were obsessed with Sonic Youth, rather than the other way around. I can almost hear the Ramones cover of Making The Nature Scene in my head right now.
Sandalwood ends with a wash of amp noise & distorted feedback which segues beautifully into the fist pumping opening riff of the excellent Feeler, which I reviewed as a single several weeks back. It's stirring, Pop infected Punk music with swathes of swirling guitar noise & the catchiest chorus you'll hear all year.
Smoothie does what it says on the tin. It delivers a downtempo, almost ballad-esque, tune formed form atmospheric, ambient guitar textures. It retains the purposeful & powerful drumming though. It's dreamlike & almost psychedelic, revelling in reverse-reverb on both guitar & percussion parts.
Working Stiff Takes Break is almost a skit. A short experiment with delay & reversed sampled guitar parts, it leaves the listener feeling slightly uneasy .
War Dance is another stormingly strong single which I reviewed several weeks ago. Stirring, quasi-heroic sounding noise Rock.
Toes In The Water is one of No Age's signature ambient noise jams. Modular synth arpeggios grating uncomfortably against a wash of guitar noise creates a surprisingly warm & inviting soundscape. Fans will be familiar with this kind of track.
Segues comfortably into another upbeat rocker which was released as a single, Turned To String. Uplifting vibes are enhanced by a neo-Ramones chord progression, swirling ambient guitar noise & purposeful, powerful rhythms.
A Sigh Clicks is droning, detuned guitar noise, slow drumming & shouty talk singing. Would fit perfectly onto Sonic Youth's early, No Wave influenced releases.
Puzzled sees some more sampling experimentation, opening with some low pitch shifted vocals before it drops into a late '80's/early '90's alternative rock anthem. The spell is broken repeatedly by digital manipulation such as the digital delay employed on the vocals throughout. A highlight for me. Would have made a great single. If you can imagine SonicYouth's Expressway To Yr Skull mashed up with Driveway To Driveway by Built To Spill then you're close to imagining how this excellent song sounds.
Head Sport Full Face is the most recent single & it isn't long since I reviewed it. It's an atmospheric rocker with a four to the floor beat & swirls of noisy guitar underpinning Pop melodies & a No Wave sound palate. The retro, VHS-style, double exposure video is excellent.
The tempo takes a slight dip for excellent closer, Agitating Moss, which is more of the same Noise Pop or Dream Punk. This isn't a bad thing & I'm left with a smile on my face & warm feeling in my heart that no matter how shit the world gets, No Age will always be there making their gloriously heroic Noise Pop.
Goons Be Gone is released today on Drag City. Why not buy it from Bandcamp as on Fridays, Bandcamp waive their fees. Artists get 100%.
Tom loves coffee. If you've enjoyed any of the content he's created then please consider donating a few quid to buy him a cup.