Going through my CD collection, looking for interesting Indie Compilations to write about & it's struck me that I have a lot of free CD's that came with issues of various music newspapers (NME & Melody Maker) & Magazines (Vox, Mojo etc.). So the first one I dug out was this excellent Melody Maker collection, mounted on the cover of a 1998 issue of the paper. I was unable to find the date a& the cover of that particular issue online, so if anyone reading can help me there, it would be much appreciated.
1998 The Album contains a decent selection of songs from Indie artists who were, at the start of the year, relatively unknown (or smalltime), but, by the end of the year, some of these tunes would become fairly big chart hits in their own right, including a top ten & a number one.
The Dandy Warhols' Not If You Were The Last Junkie On Earth (which reached number 13 in the charts) is an unholy lovechild of Glam stomp & New York Punk Hipster cool. The lyrics playing on the fashionability -or lack thereof- of heroin use. The chorus repeats the excellent line "I never thought you'd be a junkie because heroin is so passé."
Silver Sun's I'll See You Around is sunny, upbeat New Wave (from an album called Neo Wave). Gloriously catchy melodies, a stratospheric chorus & big '80's style production make this a compelling slice of nostalgia Pop.
Rialto were in that same kind of unnamed Smiths-loving '90's Indie subgenre as bands like Gene, Marion etc. Monday Morning 5:19 is a string-soaked Indie Pop breakup ballad with decent enough melodies & lyrics, but it never quite reaches the same levels of quality as their contemporaries mentioned above.
The Young Offenders were a band I remember seeing a lot of in NME & Melody Maker around '97. it felt like they were going to be a pretty big deal, but this was the only song of theirs I ever heard, & I'd completely forgotten about them until now. It's fairly standard Glam-by-numbers. They've definitely got a bit of a Bolan fetish, but they definitely fall way short of that. Interestingly, vocalist/songwriter Ciarán McFeely would go on to make a couple of really goood solo albums under the name Simple Kid.
Warm Jets are coming from a similar place to Rialto, & even shared some of the same personnel during their existence, but their music is much more sonically adventurous (as you'd damn well hope for a band named after a Brian Eno tune). Never Never is finely crafted melancholic Indie Rock with a heartfelt sincerity which makes it feel very honest & real.
Lodger were kind of a Britpop supergroup, consisting of members of Supergrass, Powder & Delicatessen. I'm Leaving is an upbeat piano & organ rocker with a clear connection to some of the more organ-led Supergrass songs (eg. Going Out), as well as to the underclass glamour of Suede.
I wrote about the excellent album Peloton by The Delgados in a recent Overlooked Classics post, so I won't dwell on it here. It's excellent twee-tinged Alternative Rock, as unique now as it was then.
Next up we have the second most successful (in chart terms) song here. The Ballad Of Tom Jones by Space (& featuring Cerys Matthews of Catatonia) reached number 4 in the UK charts, a pretty big deal with Britpop on the wane. It's pure radio fodder. Filled with great synth & keyboard parts, sampled orchestral instruments & even a theremin. If the two artists weren't already a fairly big deal, this would have likely broken them into the mainstream.
Here We Go by Arab Strap (on The Delgados excellent label, Chemikal Underground) is moody & hypnotic with excellent spoken word lyrics about a night out going culminating in an explosive row. I remember in the journalistic genre-naming frenzy of the mid to late '90's, the NME named this style as Skunk Rock. A bit daft in hindsight, but at the time was quite interesting.They included bands as diverse as Campag Velocet & The Lo Fidelity Allstars in that genre too, so I'm not sure what they were getting at exactly. To me, it sounds like the musical equivalent of a hangover. But in a good way. I love Arab Strap.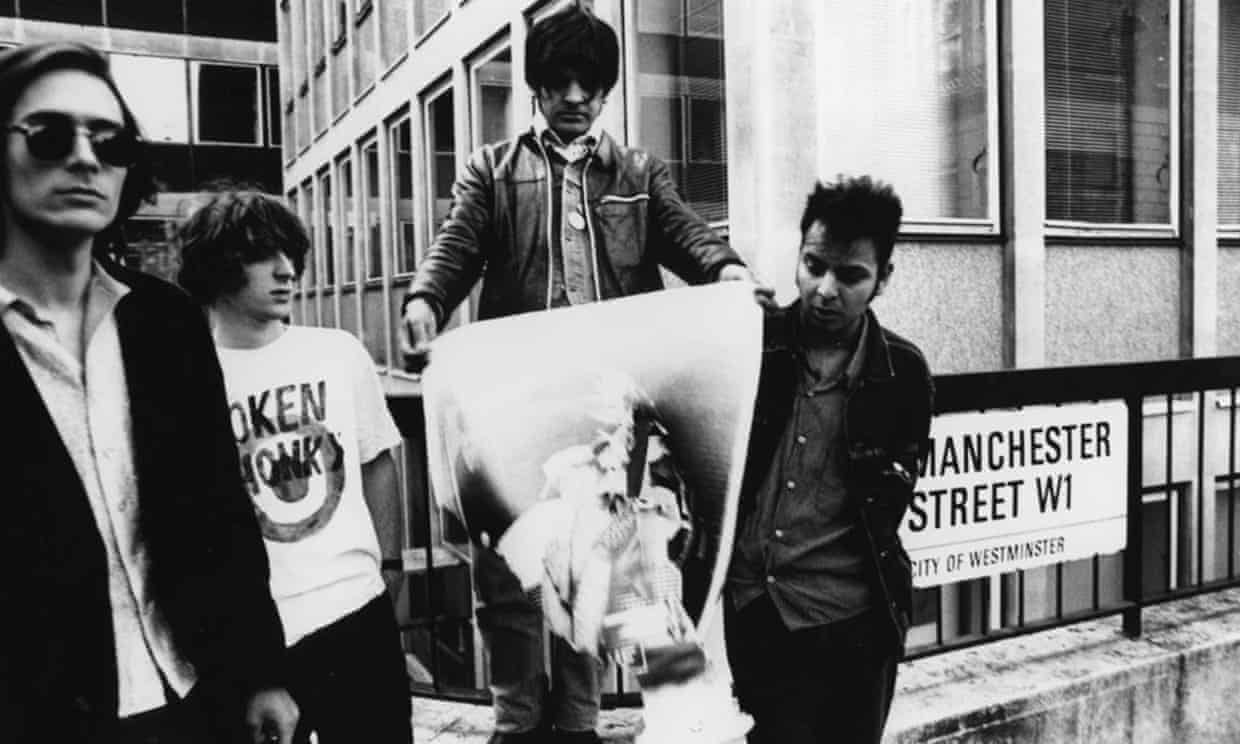 Here we have the most commercially successful tune on this compilation. Brimful Of Asha by Cornershop topped the charts in 1998, with a decent remix by Norman Cook -aka Fatboy Slim. Included here is the album version from their masterpiece When I Was Born For The Seventh Time, which I prefer. It's a perfect storm of Britpop, underground Indie & Indian music. The album is essential listening & I will do an Overlooked Classics post about it in the near future.
Royal Trux Deafer Than Blind is downtempo lo-fi Indie Rock with a kind of folky/bluesy feel to it. It's rattly & raw in all the best ways, highlighting their noisier reputation.
Theaudience is a kind of milquetoast mashup of late stage Britpop & the, then, popular Twee Pop, if you can imagine such a thing. It lacks much of the urgency of other Twee bands but manages to pull off a memorable enough chorus. I remember liking this at the time, but for the life of me, I can't imagine why listening back to it now. It's incredibly bland.
Whistler's If I Give You A Smile is way, way more Twee than the previous tune. Acoustic guitars, violins & singer Kerry Shaw's spoken word vocals combine to make an atmospheric & Folky Pop song with an unusually urban quality to it.
The Supernaturals close the compilation with the excellent Sheffield Song, from their sophomore album, A Tune A Day. Its joyously catchy Indie Pop with hooks galore & an almost upbeat melancholia. I actually own a signed copy of their debut album, It Doesn't Matter Anymore, that I won on a radio phone-in competition when it was first released in 1997. They're were actually one of my favourite bands when I was a teenager & I'm really enjoying listening back to them now.
Tom loves coffee. If you've enjoyed any of the content he's created then please consider donating a few quid to buy him a cup.