So here we go again with another excellent Indie compilation. And another sampler from the Sub Pop label. This time we're looking at the 2005 Terminal Sales Vol.1: Songbook Of Songs, the first of 5 volumes. By the vagaries of eCommerce, I am currently in possession of Vol.1, 2 & 4 of the series. Vol. 3 & 5, I have found, though they are prohibitively expensive at this time. If you want to buy them for me, or have a copy you'd like to send me, then please get in touch. I know you won't but I thought it'd provide you, my reader, with a little chuckle in these dark times. "He expects me to what?" I'm sure you'd be in hysterics at my baldfaced cheek if I hadn't gone on to invalidate & ruin the joke (or is it a prank?) by explaining it to you. For this I apologise.
Opening up, we have the excellent Garage Rock shenanigans of The Constantines, who we also saw on 2004's Patient Zero. Working Full Time ticks all of the boxes of the early '00's Garage Rock revival, therefore maybe arriving a year or two late. I can definitely picture them sharing a bill with the likes of The Hives & The Datsuns. Rocking those '03 summer festivals.
A Frames, a Punk band named after an advertising board, contribute Galena, a spiky, aggressive slice of late '70's style Punk which totters on the precipice of Post Punk. You'd expect to find it on compilation devoted to either genre, to be fair.
Portland, Oregon's Sleater-Kinney (named after a freeway exit road in Washington State) lay down their trademark brand of patrician Punk Rock. All angular Post-Punk rhythms, noise rock guitars & soaring Grunge choruses, Entertain is accomplished & exciting. They should have been way, way bigger than they were.
California by Low is sunny (as you'd guess from the title), upbeat Indie Pop. A minimal arrangement with diabetes inducing melodic sweetness & warm pleasing vocal harmonies. Ticks all the right boxes for an Indie band bothering the charts in the early to mid '00's. It's a wonder it was never used on an advert.
Fruit Bats Lives Of Crime is artful, minimal Pop Rock. I was surprised to find that they're from Chicago as I thought they dripped with hipster, New York coolness & artfulness. Some of their chord changes & key changes swerve across the alternative music freeway & into the Prog lane. These moments of uncertainty give this tune a character & identity I struggle to put my finger on.
Dirty Lives by Love As Laughter is a more Pop orientated affair than their usual brand of abrasive, lo-fi Rock and Roll. It wallow's in the kind of seedy American background class that drinks beer from a cooler box in an after hours gas station. The kind of working class sleaze that unites such diverse bands as Silver Jews & Suede. Bet that's a pair of bands you hadn't expected to see in the same sentence. Love As Laughter populate this realm with a Glam Rock swagger which wasn't too fashionable in 2005. Nether the less, it was novel & welcome.
Kinski take us back to the realm of the Garage Rock revival with The Wives Of Artie Shaw. Artistic, noisy & just on the Punk side of things, Kinski aren't dissimilar to another Sub Pop band I've recently rediscovered & fallen in love with, Comets On Fire.
Italian Psych Rockers Jennifer Gentle are as indebted to the sonic textures of Syd Barrett-era Pink Floyd as you'd expect from their name. Even the cod-English accent (& language come to think of it) suggests a musical anglophilia which is typical of my only experience of Italy. My band were invited to play at a British Beer Festival in Ferrara. The man who ran the festival also runs a British themed bar in the town, complete with Carnaby Street & London Underground signs. I Do Dream you is ridiculously Barrett-esque, even down to the swirling Hammond Organ & busted up vintage amp sounds.
Austrian Hippy Folkster, Kelley Stoltz, delivers some fuzzy, lo-fi Indie Rock with a similar New York, hipster vibe as the Fruit Bats tune mentioned above. Some energetic piano playing gives it a smokey barroom vibe, an Indie Rock drinking song.
Wolf Parade, with You Are A Runner, And I Am My Fathers Son, is the stuttering, lo-fi Post Punk sound of the band at the beginning of a long career. Percussion is the key here & the song's unusual rhythm's are as unsettling as they are hypnotic.
Chad VanGaalen, also at the beginning of a long & successful career, delivers the characteristic upbeat, lo-fi Pop which he's famous for this day. Completely off kilter, Clinically Dead is an absolutely amazing piece of music which heralded what was to come beautifully. As well as being a musician, VanGaalen is multitalented & is also extremely proficient as a visual artist & animator. His production skills are also in high demand & at least a couple of albums in my collection were recorded by him in his studio.
Pretty Dress by Rosie Thomas is wonderfully anthemic but dark Folk Pop. This is probably the cleanest, most "commercial" song on this album & I would expect to hear it on everything either gritty BBC dramas or gritty Scandinavian Noir dramas.
Holopaw's Curious is lo-fi, experimental Indie Pop music with one of the most unusual sonic palates here. Opening with a straighforward, clean acoustic guitar, it builds & morphs into an unusual soundscape of synthesisers, oboe's and stuttering rhythms. This sounds way ahead of it's time. I wouldn't be surprised to hear this as a new song coming out tomorrow.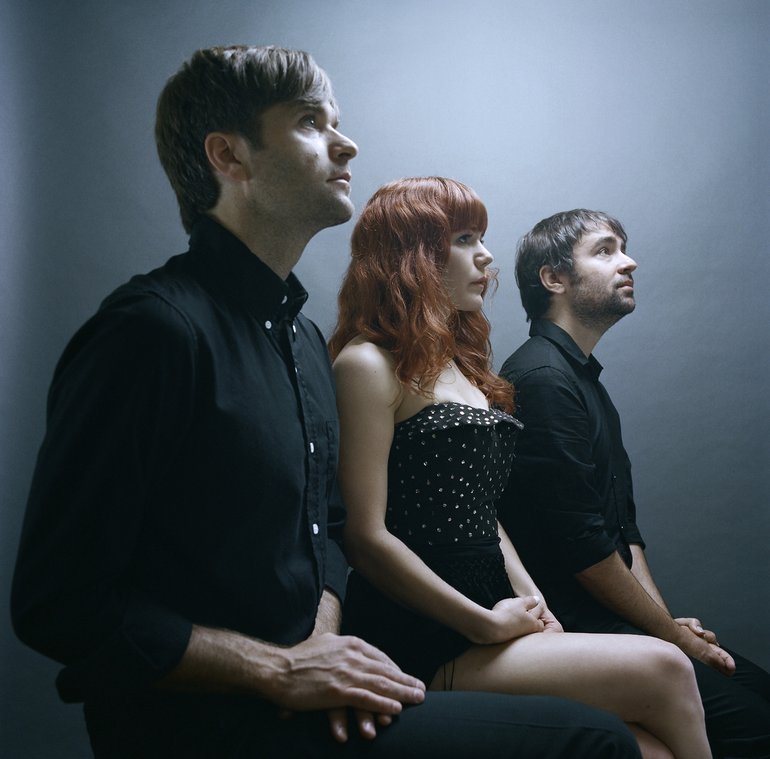 Be Still My Heart (Nobody Remix) is the kind of falsetto voiced, metronomic Psychedelia I love bands like The Flaming Lips for. At once futuristic sounding & nostalgically retro, The Postal Service are a unique band with a unique sound which I will definitely be exploring in greater detail going forwards.
Iron & Wine's Woman King is rhythmically propelled, downtempo Folk with a fuzzy, bluesy vibe. There's a mantra-like quality to it. An almost hypnotic invasiveness. You'll be whistling or humming Woman King well into the following day after listening to it.
The Baptist Generals keep the dark Folky vibes going Under A Cloud. The most melancholic sounding tune here. & probably the most minimal in sound palate. We're treated to a raw, stripped back performance consisting of just fuzzy guitar & voice. Other instruments are overdubbed onto it in the second half of the song but the minimal feel remains, even when it's wrapped in soft tones of violins & basses.
MVP:
Tom loves coffee. If you've enjoyed any of the content he's created then please consider donating a few quid to buy him a cup.