This blogpost is dedicated to the memory of D. Boon. RIP.
Day 8 (H) & it's History Lesson (Part 2) by Minutemen. You almost certainly know a Minutemen song, even if you've never heard of them. Their song Corona was made world famous by it's use as the theme music for Jackass. I find this amusing as, lyrically, it's a very intelligent song about US foreign policy in central America. For it to be then used for a show like Jackass. Hilarious.
History Lesson (Part 2) is about the origins of the Minutemen ("Me & Mike Watt played for years", "we drove up from Pedro") and also engages in some mythmaking & world building for the Punk Rock community. "This is Bob Dylan to me" is intended to equate the acclaim Dylan enjoys with Punk Rock music, lending it a sense of legitimacy which we take for granted in 2020. There was a time when this music was viewed as obscene & talentless noise. In the here & now, it is the fountainhead of most of the music we listen to from Hip-Hop to Alternative Rock. The lyrics also take pains to point out the normality of the band members, D. Boon, Mike Watt & George Hurley. This is what is being addressed by the opening couplet "Our band could be your life, real names'd be proof".
Our band could be your life
Real names'd be proof
Me and mike watt played for years
Punk rock changed our lives

We learned punk rock in Hollywood
Drove up from Pedro
We were fucking corn dogs
We'd go drink and pogo

Mr. Narrator
This is Bob Dylan to me
My story could be his songs
I'm his soldier child

Our band is scientist rock
But I was E. Bloom and Richard Hell
Joe Strummer, and John Doe
Me and Mike Watt, playing guitar
As a bonus, while searching for a decent video of History Lesson (Part 2) I found this lovely video, from 2009, of bassist Mike Watt reading the lyrics & explaining a little about what they were saying and how they were wrote. Notice how Watt's eyes seem to tear up and he chokes slightly on his words when he mentions bandmate D. Boon. Boon was killed in a road vehicle accident in 1985, when Minutemen were at the peak of their power & facing a bright & successful career. I hope you enjoy.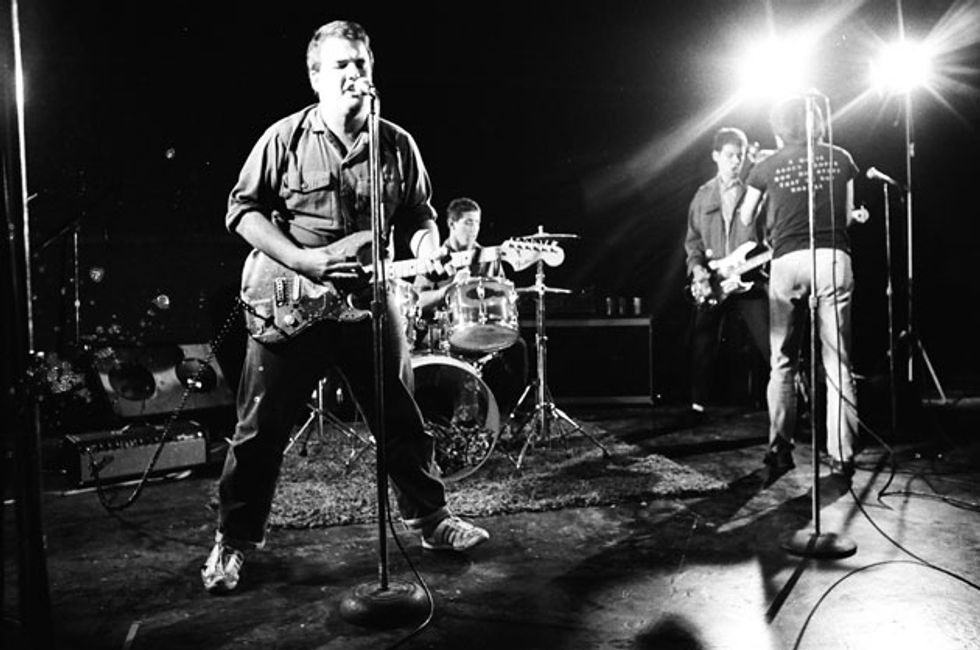 Tom loves coffee. If you've enjoyed any of the content he's created then please consider donating a few quid to buy him a cup.